American Music Center

's

NewMusicBox
features many articles on diversity of genre and programming, as well as several articles on how culture influences the identity of composers and vice versa. Below you will find just some of the articles that are related to multiculturalism in the arts. Search on diversity at the Web site of
NewMusicBox.org
to find other relevant articles.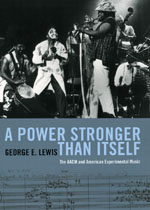 George E. Lewis - The Story's Being Told

June 1, 2010
"I spend a lot of time investing in diversity, and now I'm starting to reap some of the benefits by having a wider palette of references for me to draw from, and that's going to enable me to look at the particular areas that I want to concentrate on and do my best work in for the next few years."
George E. Lewis
Trevor Hunter interviews George E. Lewis, trombone player, composer, scholar in the fields of jazz and experimental music, and MacArthur fellow. He talks about diversification of experiences, perceptions of artists of color, the importance of a diverse community, and his desire to diversify the student population in schools of music.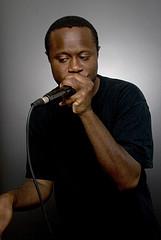 Shodkeh - Air Friction

by Molly Sheridan
May 19, 2010
"I would love to see a professional whistler with a throat singer, or a beatboxer with a yodeler... I think we all have a lot to learn from one another."

Dominic Earle Shodekeh Talifero

Beatboxer Shodekeh "finds a very beneficial exchange of ideas in this promiscuous genre-hopping."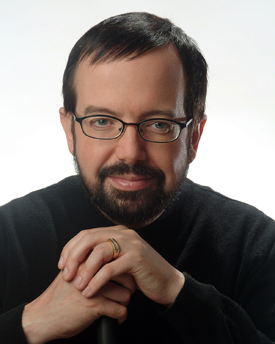 Insights on Blindness and Composing

April 14, 2010
Kevin Gibbs
"For much of my life, I thought that the greatest impediment that poor vision presented was the inability to drive a car in the suburbs. I had little or no real appreciation for the constraints that blindness enforced upon my career choices, my creative development, and my entire musical evolution because, having never seen the world as the fully sighted do, I had no way of imaging any other world than the one in which I lived."

Kevin Gibbs

Kevin Gibbs shares his journey from self-identifying first as a piansist, then jazz pianist, then songwriter, and finally to composer.




Vijay Iyer: Hybrid Sensibility

March 1, 2010
"I'm part of the first wave of Indian-Americans born in this country. We were kind of the first generation of people coming of age from that community who grew up here and who had that sort of hybrid sensibility -- whether that means, I mean, that can mean so many things."

Vijay Iyer

In an interview with Trevor Hunter, Vijay Iver talks about his diversity of studies, diversity of traditions, and the inclusive nature of jazz.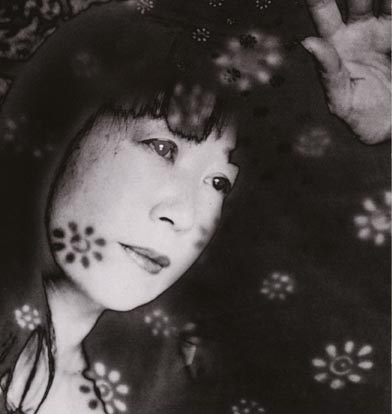 Ikue Mori: At Home in Strange Lands

August 1, 2009
"My music developed here in America, so my connection is still much closer to America as a musician, but I still have a lot of friends in Japan and I like to play with musicians there... I'm still Japanese, but I'm happy to be in America and live in New York."

Ikue Mori

In a conversation with Frank J. Oteri, Ikue Mori talks about her work with musicians from other cultures, as well as the musical sensibilities and gender differences of, and performing opportunities in, Japan and the United States.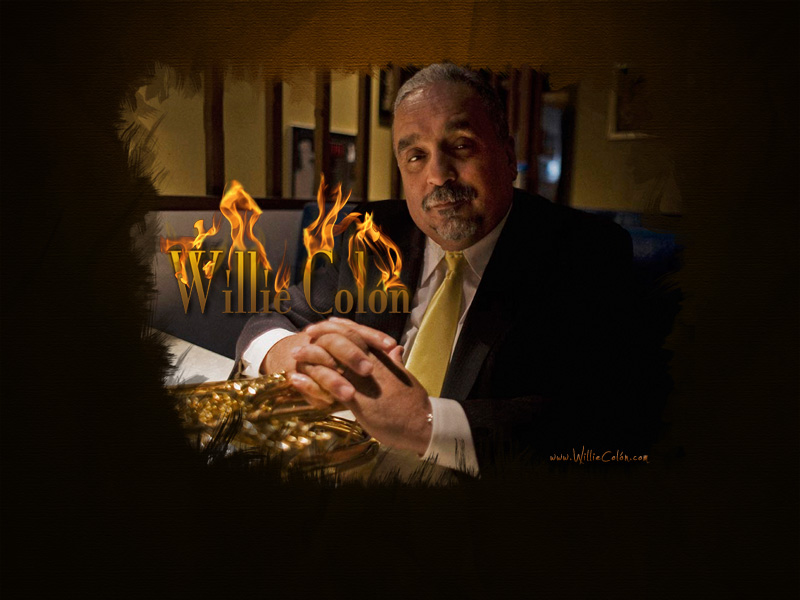 Willie Colón: Salsa is an Open Concept

March 1, 2009
"
I would like to become involved on the political scene, especially in the Bronx. I think it's important, especially now where Latinos are in a position where it's gonna be really rough going. People lump us all together, but we're not a monolith— My parents and my grandparents used to speak perfect English and when I tell people my family got here in 1918, some guys say, 'Oh, that was before mine'—but my fate is tied to theirs. Whatever happens to them is going to happen to me."

Willie Colón

Frank J. Oteri converses with Willie Colón, musician, composer, arranger, and politician. Topics include classism in music, the pan-Latin America nature of salsa, and multicultural collaborations.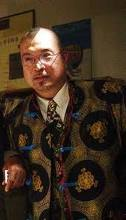 Fred Ho: Turning Pain Into Power

December 1, 2008
"Before I could probably do addition, I came to recognize racism in America. One of the earliest experiences in my life that I can remember, as a pre-school child, was the fact that my sandbox was segragated. The schoolteacher basically said to the white kids, 'He's Chinese, don't play with him.' On one hand, I was very alienated and felt isolated, but on the other hand, I had my own sandbox to myself and I could do anything I wanted in that sandboc. So it actually became a metaphor for the rest of my life. When you're isolated or excluded, you can turn that pain into power."

Fred Ho
Frank J. Oteri talks with Fred Ho, baritone saxophonist, composer, and bandleader. He shares his struggles as a Chinese American in suburban Massachusetts, avant-garde of priviledge versus populist or radical avant-garde, and how multicultural instruments and musicians can have cross-cultural dialogue.
Gabriela Lena Frank: Composite Identity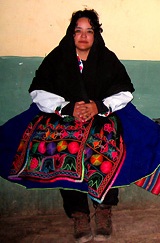 April 1, 2008
"I think the music can be seen as a byproduct of my always trying to figure out how Latina I am and how gringa I am"

Frank J. Oteri interviews composer Gabriela Lena Frank in a series which featured bi-lingual articles on Latina vs. Gringa, Translating Culture into Music, and Hearing Things Differently, as Frank grew up with a hearing loss.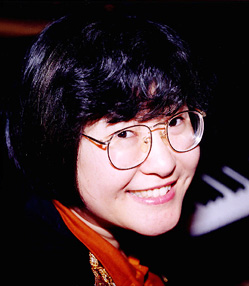 He Said, She Said: Zhou Long and Chen Yi

August 1, 2006
"I think the Chinese cultural roots are implanted. My language will not be changed totally, although I absorb new information, resources, and technology. Everything is developing but also inter-reacting. It's a great network, and it's ongoing, but my root is not going to be changed. I think the cultural impact is important."

Frank J. Oteri publishes another series of articles on Zhou Long and Chen Yi, both composers born in China. Diversity-related topics include
American Growth, Chinese Roots
and
How to Reconcile Musical Cultures
.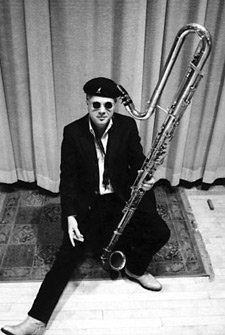 In Conversation with Paul Austerlitz

by Molly Sheridan
February 8, 2006
"A lot of ethnomusicology looks at issues of identity and politics and the roles that music can play in identity formation and public life."

Paul Austerlitz
Molly Sheridan talks with Paul Austerlitz, composer, musician, and ethnomusicologist, about his book
Jazz Consciousness: Music, Race, and Humanity
.
In Conv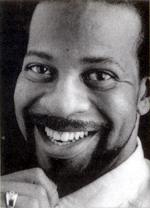 ersation with William C. Banfield

by Amanda MacBlane
September 1, 2003
"The big thing for composers, or one of the things, is how to find your voice in the mix of all of the information and cultural impulses that are out there, and then the sense that when you're doing concert music, having a map for how to bring those things into a cohesive cultural work -- you know, popular music or the blues or Annie Lennox or Bartok. I mean, how do you make sense of all that? And then ethnicity as well is another issue in terms of identity."

William C. Banfield
Amanda MacBlane interviews William Banfield, composer and author of
Musical Landscapes in Color
.
Diversity and Debate at the Feminist Music and Theory 7 Conference

by Amanda MacBlane
August 27, 2003
"I don't know if this can be totally fixed--most cultures, including our own, are pretty rigid in terms of gender roles and identity constuction--not much wiggle room there. Lot' has to change before these ideas can have real currency."

Ellen Koskoff
Amanda MacBlance reports on the
Feminist Music and Theory 7 conference
, which looks at music through the lens of feminist and queer theory.
In Co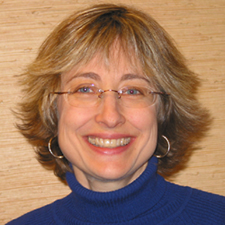 nversation with Francie Ostrower

by Amanda MacBlane
March 1, 2003
"All these boards say, 'we want diversity, we care about diversity,' and yet it is very, very hard for them to do this in part because of their insularity."


Amanda MacBlane interviews Francie Ostrower, author of Trustees of Culture: Power, Wealth, and Status of Elite Arts Boards, which looks at among other topics as the diversity of boards and the role culture plays board leadership.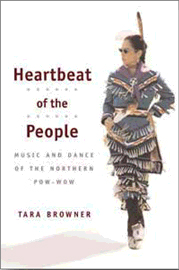 In Conversation with Tara Browner

by Molly Sheridan
September 1, 2002
Indian music is "the first American Indian music. People say that about jazz all the time and it's not true. I think that it's very important."

Tara Browner
Molly Sheridan interviews Tara Browner, author of Heartbeat of the People.


Listen G
lobally, Make Music Locally

by John Luther Adams
June 1, 2001

"
One of the defining qualities of American music is its diversity. Ours is probably most variegated musical culture the world has ever known. American music embraces tradtions from all over the world."


John Luther Adams showcases the many cultures that have influenced his compositions and asks "how have the musical traditions of the world shaped the music you perform, composer, and listen to?